After Ventura was ravaged by the Thomas Fire, we at Surfcat Rescue and Adoptions knew we needed to step in and help. We were contacted by Alley Cat Allies and given a $5000 grant to lead the Thomas Fire response for the cat rescue community. The focus of this response is rescue, recovery, reunite and retain:
–Rescue: We are making sure that every cat displaced by this tragedy has the help they need to find their families. Surfcat Rescue and Adoptions is using video/feeding stations to identify lost cats in the burn areas and then coordinating with experienced trappers to get these cats out of harms way.
–Recovery: Once cats are found, Surfcat Rescue and Adoptions is ready to help cover any veterinary care the cat might need.
–Reunite: Through extensive cooperation with other rescues and Ventura County Animal Services (VCAS), both in the field and through social media, we are working diligently to find the families of these displaced cats.
–Retain: We are coordinating with a network of fosters to give people displaced by the fire a safe haven for their cat while they secure temporary or permanent housing, so they do not have to re-home their cat. Or, if there is no other alternative, we will help these families find a new forever home for their kitty.
The Thomas fire is out, but our work is far from finished.There are still many cats lost in the burn areas of Ventura, Upper Ojai, Santa Paula, and Fillmore. There are dozens of cats at VCAS who have yet to be reunited with their families, and there are many families who are finding it difficult to secure pet-friendly housing.
Help Surfcat Rescue and Adoptions continue to help the cats of the Thomas Fire. Please make a donation today or join our pool of fosters and provide a safe haven for a Thomas Fire kitty while families settle into their new lives.
Meow and Mahalo
AVAILABLE FOR ADOPTION
Loading our adoptable pets
Adoption Information
Fill out our Adoption Application.
We will get in touch with you and set up a time for someone to come by and do a home check. It's quick and for the benefit of you and your new kitty!
Give us a call at (805) 500-7125 to set up your one on one meet 'n greet with the Surfcats!! If we miss you, please leave us a message!
OR... you can send us an email with that info as well.
After the meet-up we will walk you through every step of the process! Reach out to us today!!
Sorry, no pets were found with your search criteria. Keep looking 🙂
Sorry, no pets were found with that name. Keep looking 🙂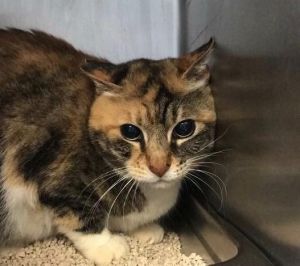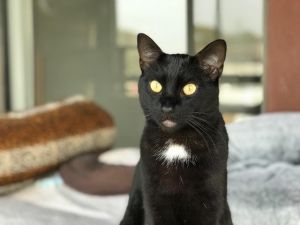 FOSTER PARENTS ARE ALWAYS NEEDED
Foster parents open their homes and hearts to animals who need them now more than ever. These compassionate people play a vital role in the life of that animal and are a critical component to the success of Surfcat Cafe & Adoptions mission as a whole. Foster parents provide a home environment for healing and growth that a shelter cannot duplicate. Simply put: foster parents save lives.
DONATIONS SAVE LIVES
Your donations will help us establish our roots in Ventura and further our mission of helping cats find their forever homes. You can donate directly, or by shopping at some of our amazing corporate partners.  
VOLUNTEER OPPORTUNITIES
Our current open volunteer positions are posted at our 
Volunteer Match Listing
, but we're open to all kinds of help! For more information, click below: